Here be the girl behind the pixel
My Nicknames on Ernya
(I'd love more!!):

Lost Kittens: Ravey, Rave Baby
Christopher: Rave Cave, Mama Bear, Rave Cake, Rave Rave, Mama Ravey davey, BLARAV, Avaen
ѕєℓαηgєℓ: Ravey Darling
Lilith Immaculate: Muffin
Cup Cake Courtesan: Goddess Rave The Brave
Jinnxi`fied: RaveyPoo
Lunar Eclipse: RaVaen-muffin
Genophobi: Boo-Boo
Redbunny13: Black-chan
Butterflychan: Ravey-Chan
Aynjell: Ravez
Saya_Queen_Of_The_Dark: Rava
Candy owl: Raver
£sʈɾ℮ℓℓα: Ray Vae
Aoi: Poe
Cinnamon: RaeRae
Keido: Ravey Bear
Analise: Ravioli
Billy James Carterson: Milady Queen BlackRavaen
Nari: Rava Lava
L0V3 ADDiiCT: Ravie
Strawbearry: Ray2x

Info:
Most of you know me. But feel free to ask me anything.
I have Skype and Facebook.
Been practicing drawing...so I have a DA if you are interested.
I would SO love to get to know you!!
You can also find me on Syn.
I have my own site that holds my Favorite OCs.
www.blackravaen.com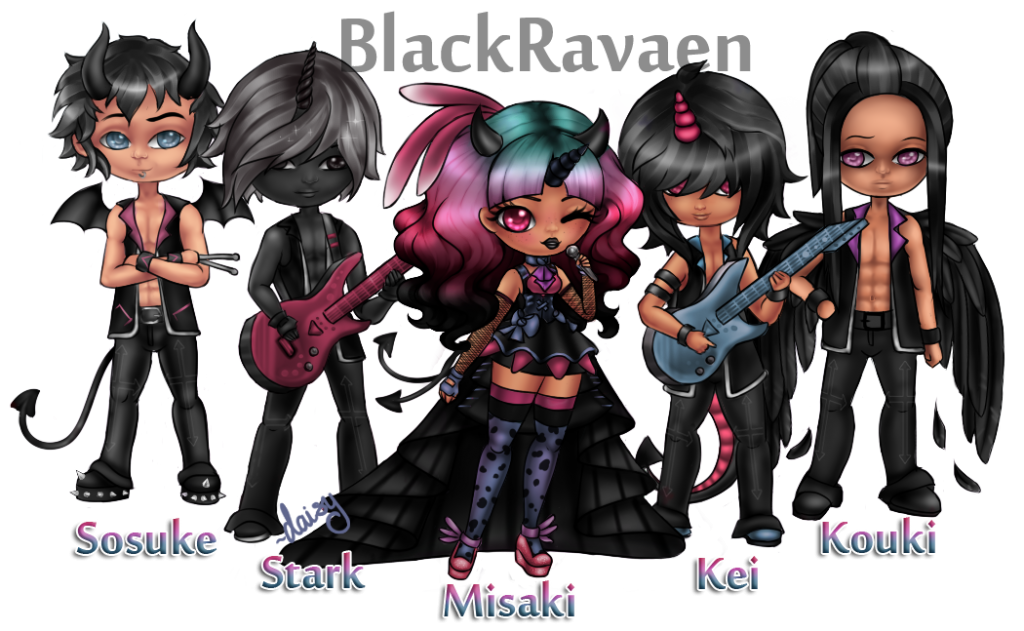 The group above and below is my OC Band Group:
Beautifully Dark Butterflies